Built in 1945, the SS American Victory voyaged around the world delivering crucial cargo during World War II, Korea and Vietnam.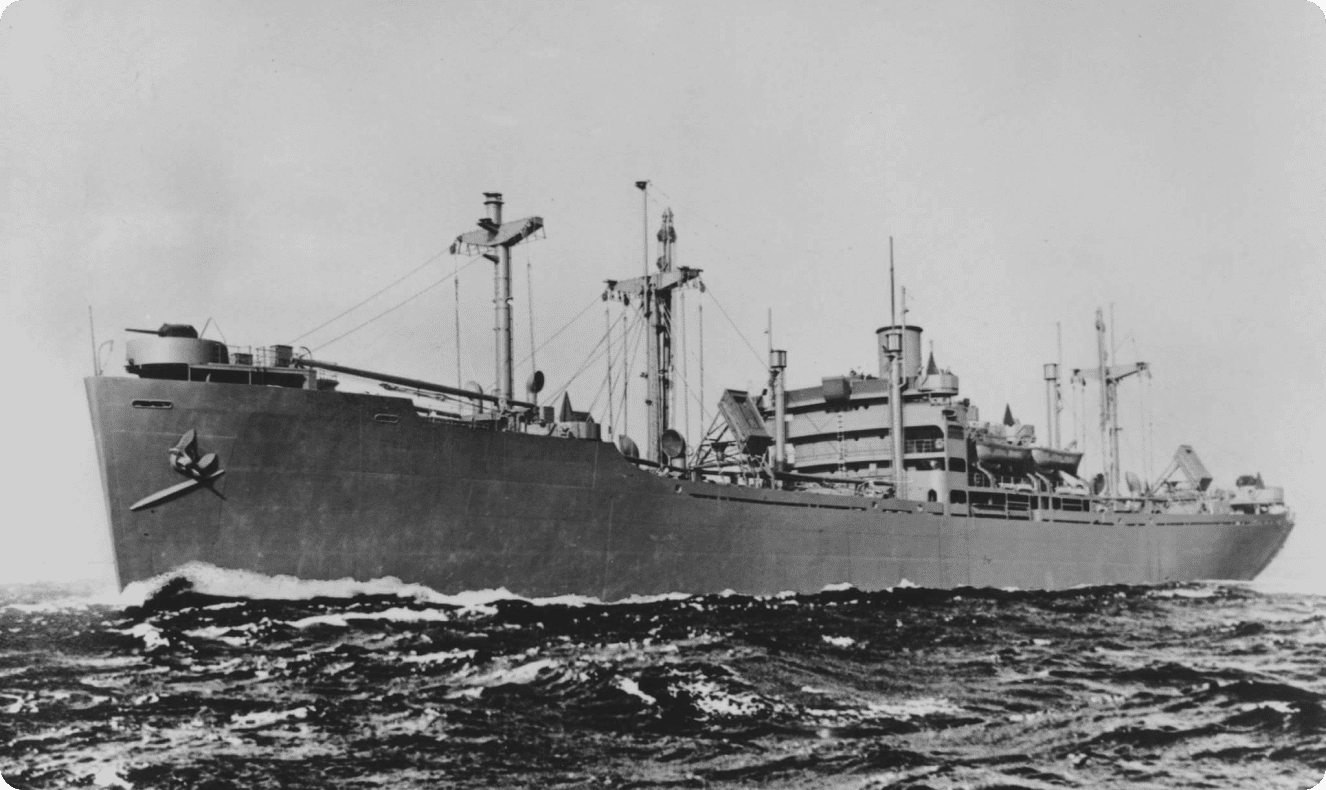 Today, the ship is one of only four operational World War II merchant steamships in the U.S. The SS American Victory provides daily educational tours, serves as a training site for firefighters, law enforcement officers, active and reserve military and working dogs, hosts special events, and benefits from memberships, donations and corporate sponsorships.
Since the SS American Victory arrived in Tampa in September 1999, dedicated volunteers have invested over 1,000,000 hours to restore, maintain and operate the vessel. The American Victory Ship and Museum is a nonprofit 501c3 organization and recognized in the National Register of Historic Places. The ship is located in the Water Street District, directly behind The Florida Aquarium.