Monday: 12 PM – 5 PM
Tuesday – Sunday: 10 AM – 5 PM
705 Channelside Drive
Tampa, FL 33602
Adults: $15
Seniors: $12
Veterans: $12
Students (with ID): $12
Children (ages 4-12): $9
Children (3 and under): FREE
Members: FREE
Tickets are available online, as well as aboard the ship.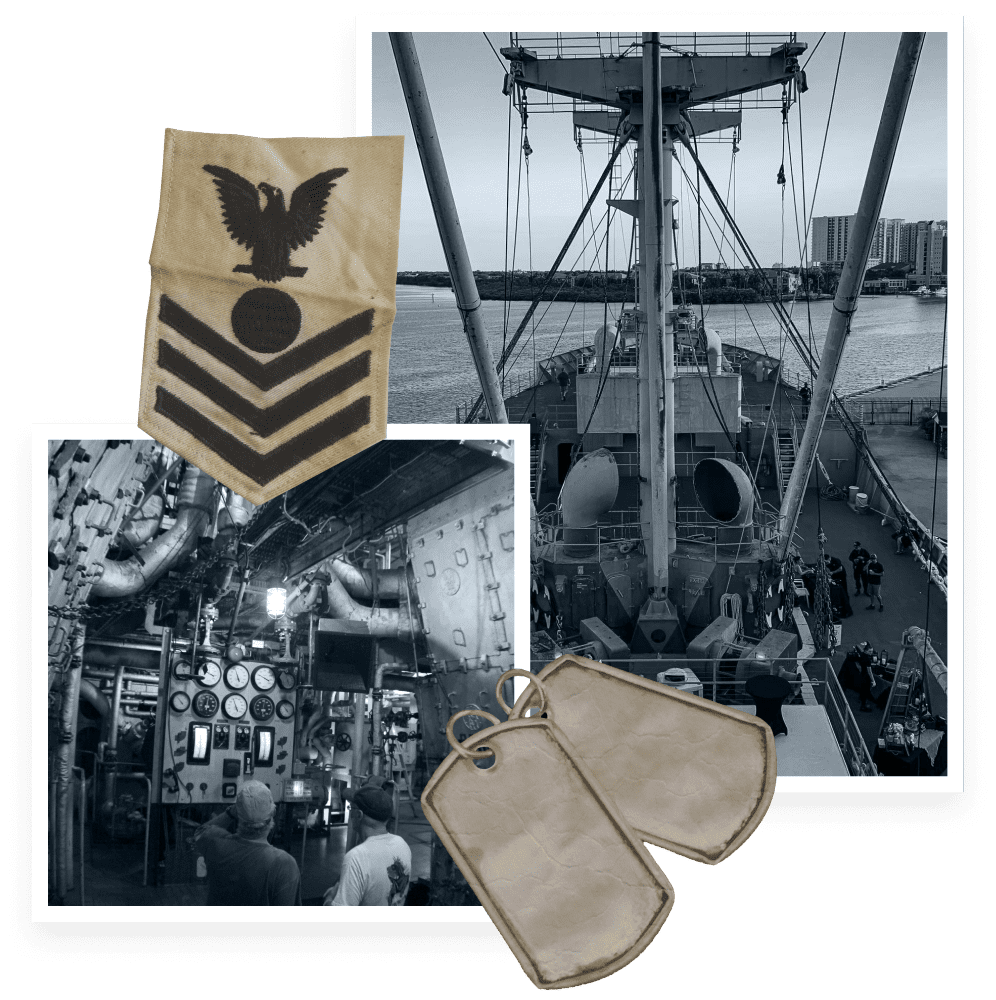 Cavernous Three-level
Cargo Holds
Radio and Gyro Rooms
Hospital
Galley
Weaponry
Steering Stations
Flying Bridge
Signaling Equipment
Wheelhouse
Mess Halls
Crew Cabins
Lifeboats
Captain's Quarters
Cargo Equipment
Engine
Enjoy rare artifacts, exciting exhibits, uniforms, medals, documents and photographs. It's all right here throughout nine decks and our 455'x109′ cargo vessel.