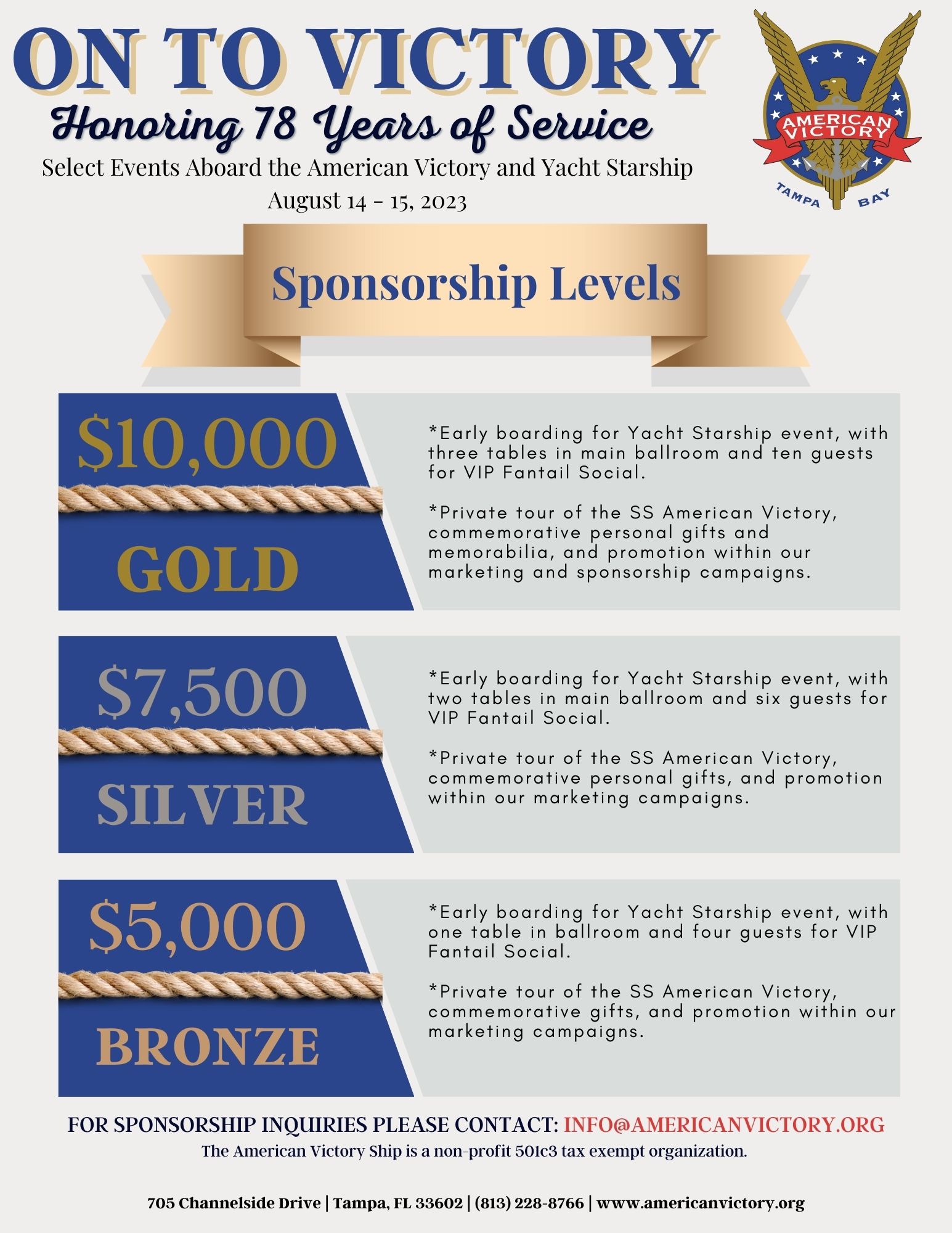 Sail aboard the Yacht Starship and take part in our third annual dinner cruise, dedicated to supporting the WWII American Victory Ship
Date and Time
Tuesday, August 15 · 5:30 – 8pm EDT
4:30pm: Early VIP / Heroes Reception
5:30pm: General Boarding and Reception
8pm: Return dockside / disembark
Event includes open bar, seated dinner, and entertainment.
Enjoy military ceremonies and war stories with Honored Heroes.
Featuring our Honored Heroes:
Please join us in thanking our valiant WWII and Korea Veterans as they share their stories of valor and camaraderie. Of the 16,000,00 who served, these courageous veterans represent less than 400,000 that remain. They paid a debt that our grateful nation can never truly repay.
For more details about the Yacht Starship, visit yachtstarship.com